My name is James Williams and I serve as one of the pastors at FBC Atlanta, TX. I love preaching, writing, reading, growing vegetables, and running. My wife, Jenny, and I have four children and are actively involved in foster care. In December 2019, I completed my dissertation on Martyn Lloyd-Jones.
I serve as a staff writer at Gospel-Centered Discipleship. My writing has been shared by Tim Challies, For the Church, Servants of Grace and ERLC. If you have any questions, comments, or suggestions…I'd love to hear from you! You can reach me by email or Twitter.
My hope and prayer is that readers of this blog would be encouraged in their walk to grow in the grace and knowledge of our great Savior!
"But grow in the grace and knowledge of our Lord and Savior Jesus Christ. To him be the glory both now and to the day of eternity. Amen." -2 Peter 3:18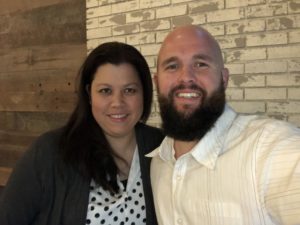 Affiliate Notice
As an Amazon Associate I earn from qualifying purchases.